Connect to Discord
The Feed Reader Bot
can send messages to
Discord channels
.
First, in Discord app, open your channel and click on "Server Settings":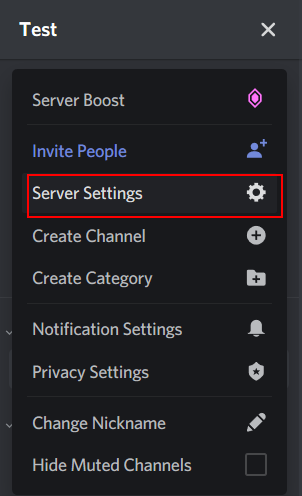 Select "Webhooks", and click on "Create Webhook":


Enter a name, an optional icon, and copy the Webhook URL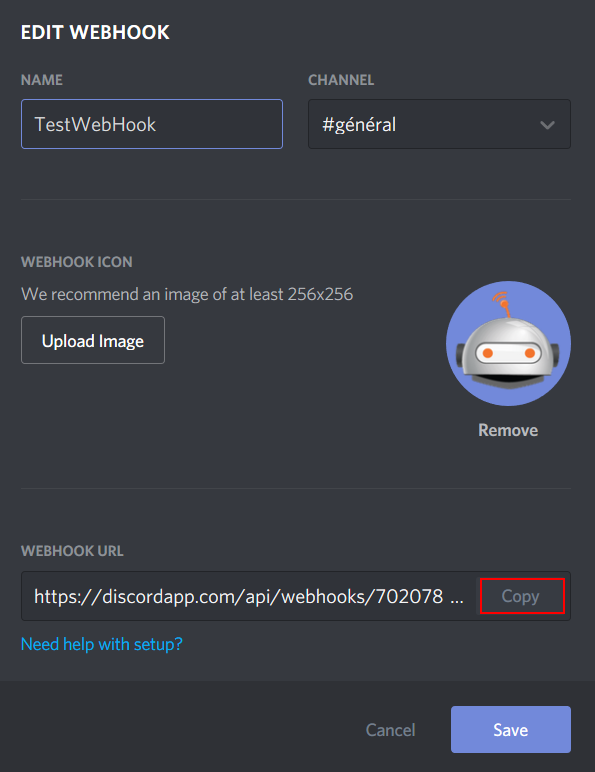 Then, go back to Telegram, and in the bot's chat window, type /discord followed by the URL you just copied:

The bot will now send the new posts from your feeds subscriptions to your Discord Channel! :)
(If you want to remove the connection to your Discord channel, type: /discord remove)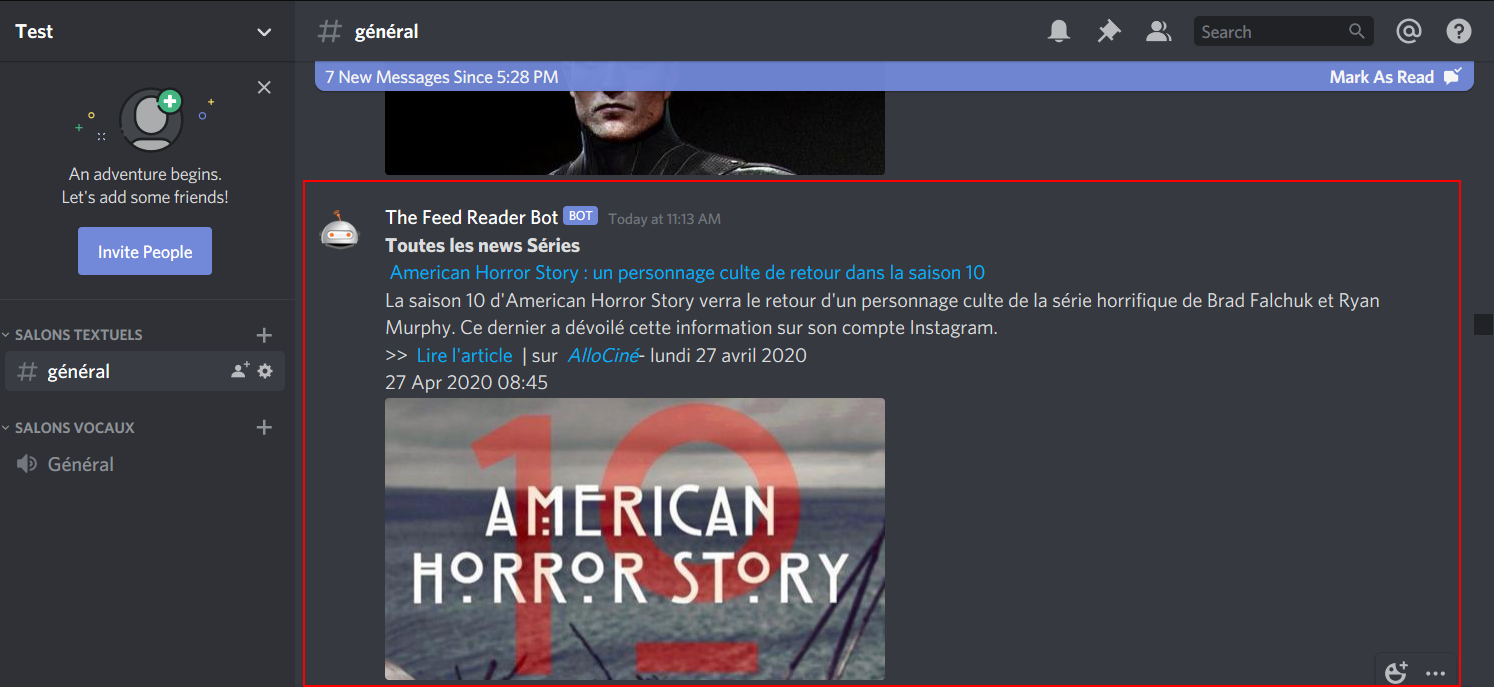 Example of a post sent by the Feed Reader Bot to a Discord channel
If you want to change the bot's name or image, just ask
jcmag
.
Connect to Slack
The Feed Reader Bot
can send messages to
Slack channels
.
First, follow the first 3 steps detailed
here
(add an app, then create a webhook and copy its URL).
Then, go back to Telegram, and in the bot's chat window, type /slack followed by the URL of the webhook you just copied:

The bot will now send the new posts from your feeds subscriptions to your Slack Channel! :)
(If you want to remove the connection to your Slack channel, type: /slack remove)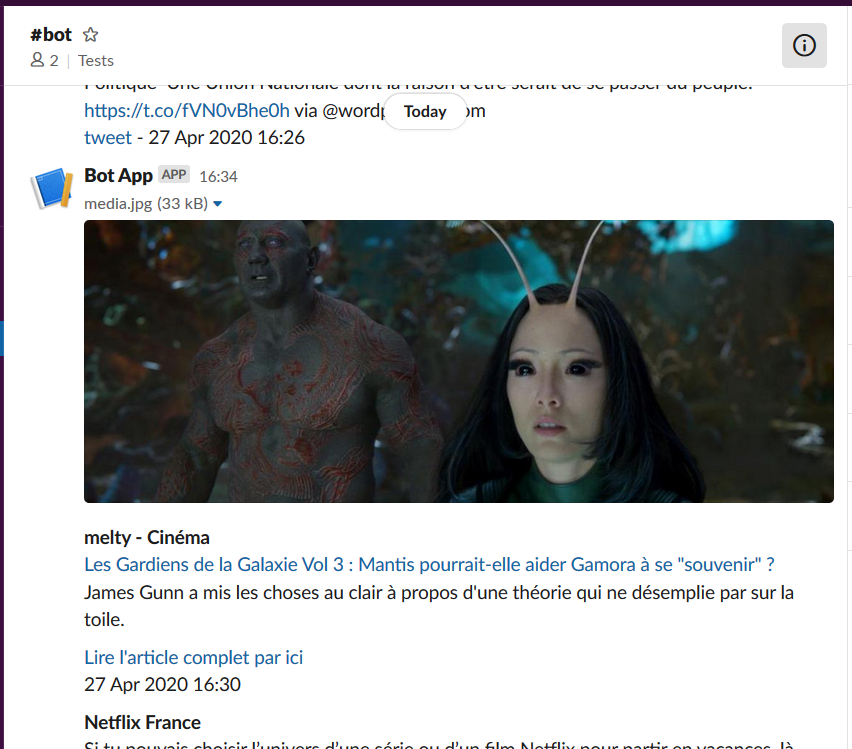 Example of a post sent by the Feed Reader Bot to a Slack channel
If you have any trouble, ask help on the
support group
;)